Desert Tourism in Morocco is increasing every day and it is one of the most popular tourist destinations. Tourism in the country is considered one of the main sources of foreign exchange. It is a must-see for those who are interested in exploring the country's natural beauty and cultural heritage. The Sahara Desert has some of the most beautiful scenery in the world, with sand dunes stretching as far as the eye can see. Tourists seeking the adventure and wonders of nature from all over the world come to discover its beauty.
The Moroccan desert is a great place to have an experience for those who want to enjoy beautiful sunsets, taste delicious food, visit historical sites and attend traditional folk performances. The real main reason people travel to Morocco is because of its diverse landscapes and rich culture, but also because of its friendly people. The desert regions of Morocco are the most popular destinations for desert tourism due to their proximity to major villages in the Tamsahelte neighborhood and the Draa valley.
Morocco Desert Tourism
The Moroccan desert is a magical place to visit. It is huge, diverse, and full of surprises. The landscapes are breathtaking, the culture is rich and the hospitality is warm. The desert of Morocco offers a unique experience of sand dunes, oases, and traditional nomadic life.
The desert of Morocco offers many opportunities for tourism activities such as camel rides or 4×4 excursions to explore the Sahara desert by car or bicycle.
A visit to the Sahara Desert in Morocco would not be complete without a stay in one of the famous hotels such as the Tinghir Palace Hotel or La Mamounia Marrakech. These are luxury hotels that offer an authentic Moroccan experience with their lush gardens, sumptuous restaurants, and luxury accommodation.
Morocco's Sahara desert tourism has grown steadily in recent years with an increase in both domestic and international visitors thanks to its diverse range of tourist attractions and the increasing number of flights.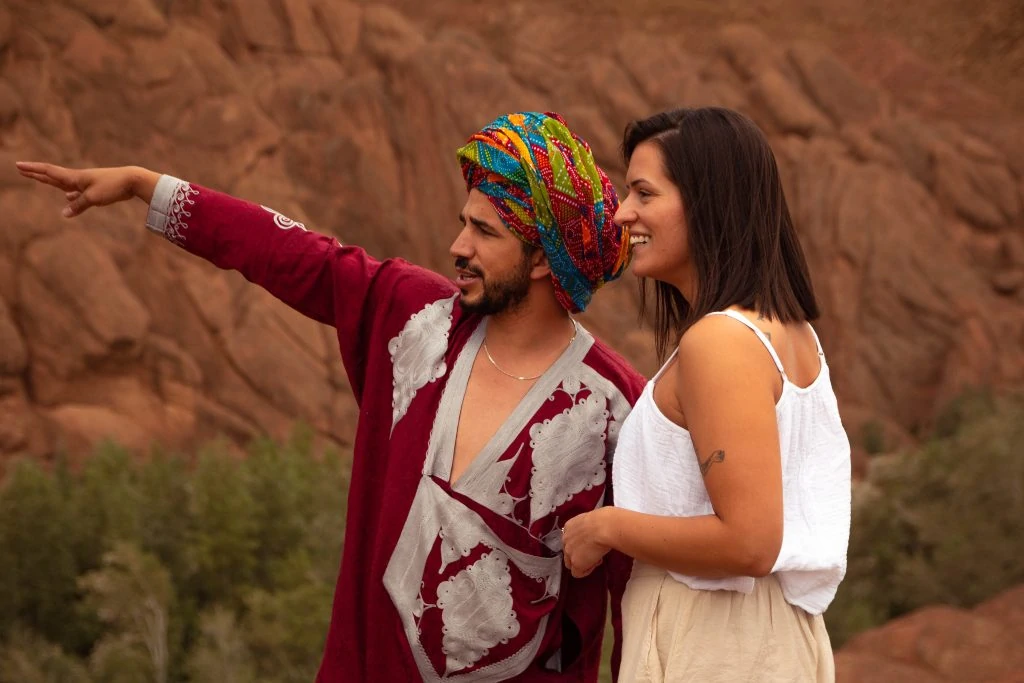 Looking for an adventure from Marrakesh? 3 days desert trip will be a perfect choice for you, check out this PDF file (An excellent plan for a desert trip from Marrakech), Are you looking for a new adventure abroad? Then look no further because Morocco is the perfect place for adventurers! Morocco is full of treasures waiting to be discovered. Start your adventure by visiting amazing landmarks and discovering the natural wonders that are gaining popularity all over the world.