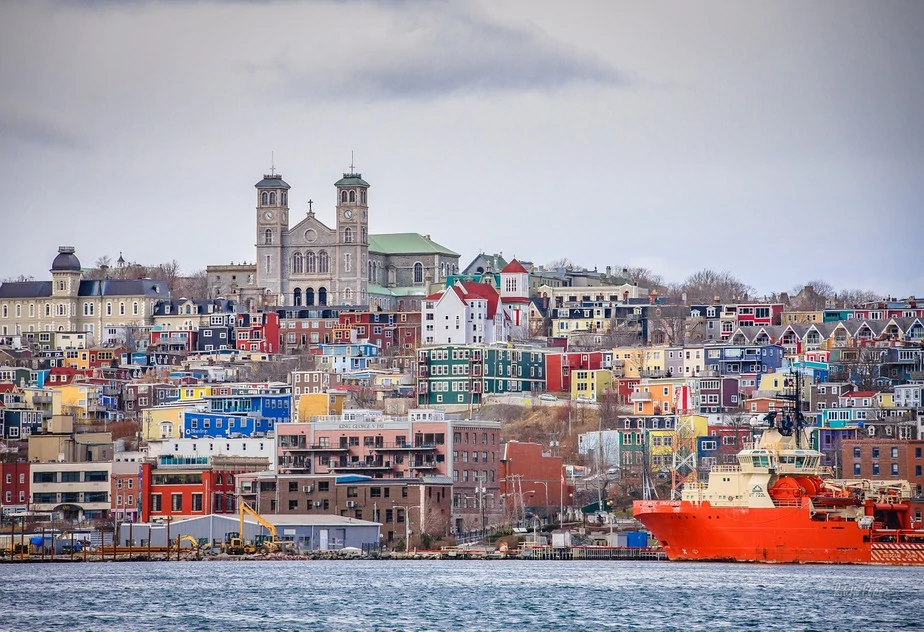 Things to Do in St. John's, Canada
St. John's was named after St. John the Baptist, and is the largest city in Newfoundland and Labrador. It also has the distinction of being the city to the farthest eastern tip of any country in North America.
No trip to eastern Canada is complete without a trip to St. John's. There is plenty of green space, as well as museums, events, and entertainment. Here are a few of the things to do in St. John's. 
Railway Coastal Museum–This museum can be found in the old Newfound-land and Labrador train station building on Water Street. A transportation collection of old trains and artefacts can be found in this 104-year-old building.
The Johnson Geo Centre–This is a museum dedicated to the geological discoveries of the region. Its goal is to teach the public about the history of the earth, including what types of rocks, gems, and minerals can be found here.
Pippy Park–This urban park is located on the eastern side of the city and features over fourteen square kilometres of land. It's one of the largest urban parks in all of Canada. There is also a campground where people can stay. The park has several walking, hiking, and ski trails to enjoy. There is also an environmental education centre to take the kids.
The Murray Premises–This old building is considered a National Historic site right in downtown St. John's. The building used to be used for the fishery industry where the fish were dried and packaged. This site has a few different buildings, but the oldest one is facing Beck's Cove. The building was renovated in 1979 and can now be visited. It also functions as a hotel, restaurant, and store.
There are plenty of other sights and things to do in St. John's. Plan your vacation carefully so you don't miss out!