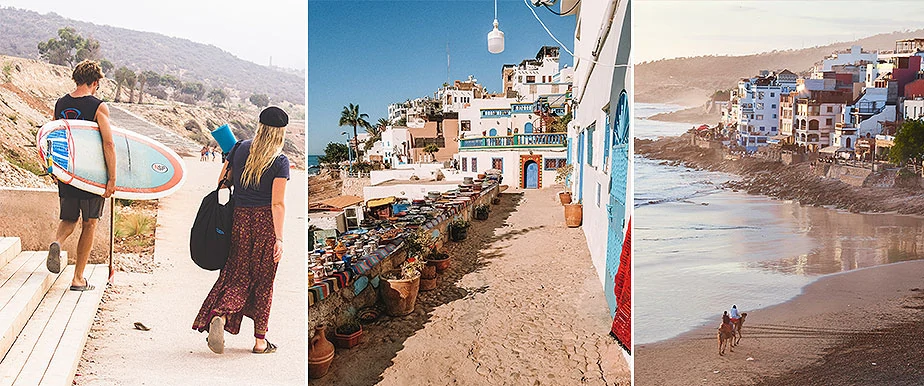 Enjoy Golf and Surfing at Taghazout Beach in Agadir
Tired of your daily routine? if yes, we have a suggestion. What you need to do is very simple. You have to take a break and plan a trip to places you've never seen before! Enjoy the delicious food! And meet new people who might inspire you.
If you have no idea of the beautiful places to go, we recommend flying to Agadir. It is a lovely place in Morocco. On this occasion, we would like to briefly inform you about what you can do there. So, all you have to do is stay here and continue reading.
Top things to do in Agadir
The Taghazout beach is the first recommendation you will receive once you arrive in Agadir. Do you know why? It is because this beach is a paradise for surfers. In this place, you can enjoy the beautiful beach. Then you can test your adrenaline on the waves. It's so challenging. Therefore, if you like surfing, this place should be your first destination to go.
Later, you can continue your vacation to the Paradise Valley. The valley has an amazing panorama. If you look at the down area, you will see a beautiful little oasis. It is recommended to set the plan to go to this destination the next day after surfing. Make sure your guide or tour leader has set up your schedule to go to nearby villages as well, as they are also beautiful to see.
Do you like golf? If you enjoy doing that, make sure you have time to play golf too, as Agadir has a number of places designed for tourists and locals who love to play golf. After hours of golfing on the golf course, try the traditional local dishes. There are so many restaurants in this area that sell typical Moroccan food. Your visit to Morocco would not be perfect without tasting traditional dishes.
Those are just some of the activities you can do when you visit Agadir. Actually, there are so many places you can go to in Agadir. We recommend that you explore them all. Don't forget to try a camel ride on the beach.