What are the top tourist attractions to visit in Morocco?🧑🏻‍✈️
Tourism in Morocco is distinguished by the diversity between adventure tourism and tourists looking for relaxation and the warmth of the sun. The best time to travel to Morocco is fall or early spring. The most beautiful city on the Moroccan coast overlooking the ocean is Casablanca, and among the most important tourist places for Moroccans:
Arab League Garden: A garden designed in the style of French gardens, with wonderful plants and palm trees surrounding vast green spaces.
The Old Town: It is one of the most famous tourist areas in Casablanca, despite its old building and small crowded streets.
Hassan II Mosque: It is the largest religious building in Morocco and the seventh-largest mosque in the world. It highlights the creativity of Moroccan architecture.
Morocco is a charming tourist country and receives large numbers of tourists from all over the world every year. This is due to the ancient Moroccan heritage and the varied climate, in addition to the geographical location with beautiful views of the High Atlas and the low mountain range. This great geographical diversity guarantees the tourists a great experience on their journey between the secret beauty spots of the desert and the mountains.
Marrakech is considered the tourist capital of the country and offers everything one could wish for. 🤤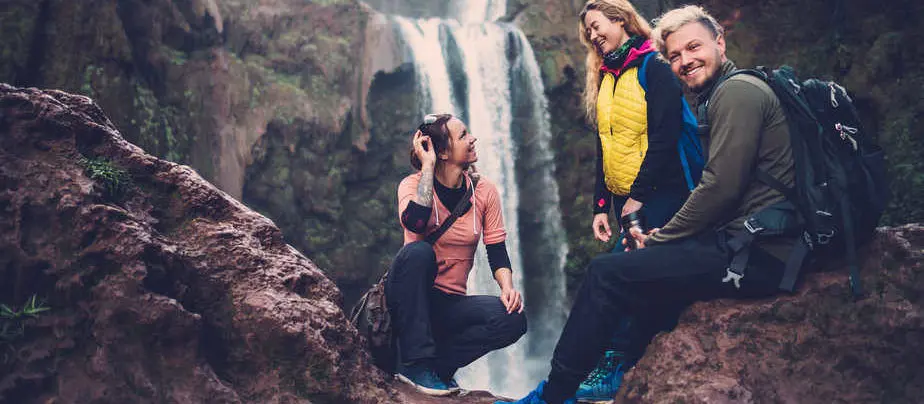 Below you will find a number of beautiful sights that you can visit in Marrakech.
Jardin Majorelle: It's more than just a botanical garden. It's a great location in Marrakech, near the Yves Saint Laurent Museum, and has a long history dating back decades. The garden houses a Berber museum, a well-decorated villa, and many species of plants.
Bahia Palace: One of the most famous historical monuments in the nineteenth century. It is one of the main attractions of Marrakesh.
Koutoubia Mosque: It is also famous for the nearby Jemaa El Fna square. The Koutoubia is one of the largest mosques in Morocco. with a number of other mosques. It is considered a classic symbol of Islamic architecture in Morocco.
What are your favorite tourist attractions in Morocco to visit?😏