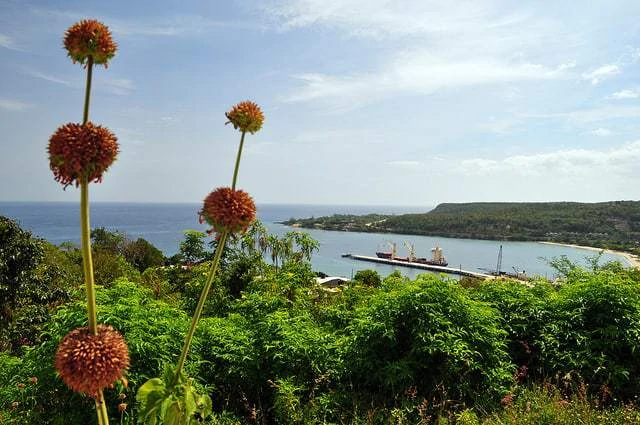 Things to do in Montego Bay, Jamaica
Montego Bay is a coastal town in western Jamaica with beautiful beaches and alluring attractions that attracts a vast number of tourist every year. It is the first town in Jamaica that tourism was established and continues to do well as a tourism destination. If you are visiting Montego Bay shortly, here are some things that should not miss on your visit.
Doctor's Cave Beach
Doctor's Cave Beach is one of the earliest tourist attractions in Montego Bay. It was founded in the 1880's by Dr James McCatty and was turned over to the community of Montego Bay in 1906. The beach got its name from the fact that it was frequented several doctors in the early days and because at the time, it was accessed through a cave. The waters of Doctor's Cave Beach is said to have curative powers which have resulted in many people from all over the world visiting. This attraction is credited with the development of Montego Bay as a major tourist attraction since the first hotels in Montego Bay were constructed close to Doctor's Cave Beach to host the guests that were visiting. Doctor's Cave Beach is still one of the most popular attractions in Montego Bay today.
Glistening Waters
If you want to experience one of the fascinating wonders of nature found anywhere in the world, a visit to Glistening Waters should be high on your agenda. This is a luminous lagoon that includes microscopic organisms that light up when agitated at night. To experience this phenomenon, which is said to only occur in three places in the world, you can do a boat tour of the lagoon; this will show the light from the organisms illuminating all around giving an extra-terrestrial feeling. If you are more adventurous, you can go for a swim in the lagoon to get closer to the distinctive microscopic organisms. The phenomenon that causes the microorganisms to light up is known as bioluminescence and Scientist have confirmed that the light emitted by the microorganisms in the luminous lagoon is one of the brightest anywhere in the world. This is another exciting Jamaican attraction to visit!
The Rose Hall Great House
This is a sprawling haunted great house made famous by a former occupant Annie Palmer. Legend has it that she was a practitioner of witchcraft and was known as the White Witch of Rose Hall, legend has it that she killed three of her husbands and many slaves that she took as lovers and was eventually strangled by one of her male lovers. Her spirit is still said to be present at the Greathouse today, and visitors have claimed to have seen her or felt her presence. Guided tours of the facility are offered where you will learn everything about the history and tales of this Great House. When you are in the Montego Bay region, a tour of the Rose Hall Great House is a must-do activity.
Rafting on the Martha Brae River
Rafting on the Martha Brae River is a very relaxing and fun activity. This activity is located in Trelawny, which is approximately 35 minutes outside of Montego Bay. Transportation to and from the facility is however included as a part of the package by most Tour companies. The Rafts are made by bamboo, and comfortably accommodate two people along with the friendly and welcoming pilot who will tell you stories about the area and will go out of his way to ensure that you are comfortable. Rafting down the scenic Martha Brae River is a very relaxing and romantic experience that you will enjoy and cherish for a long time. It is also the perfect way to relax and unwind when on your vacation in Montego Bay.
The Night Life –  Montego Bay
The city of Montego Bay has an active nightlife. If you want to go out and have fun, while dancing the night away, there are many spaces in the area that facilitates that. The Hip Strip of Montego Bay has several entertainment hotspots for your enjoyment; Pier One is also a favourite spot for a night out. There are also local parties all over the town on a nightly basis, and a local person will be happy to give you the scoop on these happenings. If you are seeking some fun and want to get your groove on, Montego Bay is perfect for you, due to the high number of entertainment events that take place in the town.
(Picture credit: Haresh Chauhan)